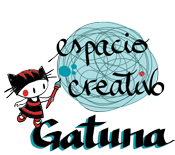 Quiénes Somos

Video Penguin Feeding Fish Baby Toy

Watch the product feature video for a Infantino Counting Penguin Toy. Check out the website for more products, information and fun...
Newsletter
Suscribete a nuestra newsletter de Espacio Creativo Gatuna y recibe las últimas novedades, promociones y ofertas especiales directamente en tu correo electrónico.
Contacta con Nosotros
No dudes en visitarnos para ver de primera mano nuestros productos y probar todos los cursos, talleres y servicios que ofrecemos.
Dirección Tienda Física
Calle La Espada nº 23-25 esquina con Calle Matadero Alcorcón (Madrid)